Earlier today, there was an issue where Summoners that logged on shortly after the Login Calendar switched over for the day didn't receive the Cosmic Ghost Rider login crystal. We've fixed the issue for players receiving the crystal now but will have to collect data and send out the crystal to all players that didn't receive it next week. We apologize for this inconvenience and look forward to making it right for you all.
How do I prevent from doing unintentional heavy punches/kicks?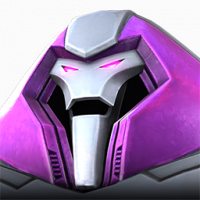 Average_Player
Posts: 80
★
Ever since I started spending hours farming for potions in ROL, I started noticing that I kept on doing heavies unintentionally. I've tried fixing the problem by using different parts of my thumbs on contact and raising my thumbs higher... But, it still happens no matter what. Anyone have any tips on how to fix this?
This discussion has been closed.