Hela FASTEST LOL option ?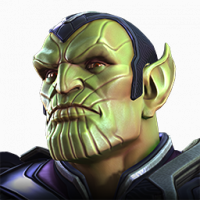 Cosmos_2002
Posts: 120
I was browsing through some videos on YouTube Legacy Art Play, I think) and discovered a few featuring Hela with the Cosmic Supremacy synergy.
This allows her furies to fall off slower, allowing her to stack more.
I am aware of the bug that was fixed a long time ago, the videos I saw were legit.
That was one of the fastest kills I saw.
The question I have is why is she considered a demigod tier champion and if she outdamages SL ,Sparky, Gwenpool, Medusa etc. ?
Doesn't she deserve more love or am I missing something big ?