**KNOWN ISSUE**
Currently, Alliance Prestige (as it concerns Alliance Quests) is not taking Relic Prestige into account. If possible, we are working to address this for the next round of Alliance Quests but will have more information for you when it is available.
Trial of the Infinite - No rewards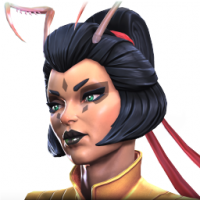 HeavyD365
Posts: 1
Had just finished Hard level of TotI. Right as I was about to get my rewards, war results pop-up came up and I accidentally hit it. My rewards from the quest - gone. Not in quest (can't get back in to that level). Not in Stash. Nowhere. Super lame.