Privacy issue?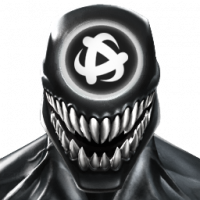 chunkyb
Posts: 1,438
Content Creator
So, a lot of the issues surrounding the current tos questions are made worse by kabam stating they are protecting a user's privacy. I'd like to say that's nearly as much bs as kabam not clearly stating whether they will properly take action against players flagrantly breaking the rules.

What actual privacy is there that needs protecting? Players make up names, their account information can be seen in game, when they are banned.. Others can see they haven't logged on in some amount of time. But nobody can see any relevant information outside of battlerealm stuff. There are no actual privacy concerns.

Beyond that, kabam has gone to great lengths to create a tos that could be used in any way they see fit, both in the forum and in the game. They literally can do anything with your account anytime they want and they NEVER have to explain any of it. Sure, you could fight it.. But it'd take more money and effort than it's worth. That's kinda what they're banking on.

So how is it this tos gives them godly powers yet they have to make sure not to give out information (that could enlighten the player base) that includes a player's made up name or could be linked back to a player? Or action taken against that made up name? It's a cop-out, plain and simple. Simply saying the magic word "privacy" supposedly allows them to avoid any real questions about the game, the rules, and their actions. It's an incantation that allows them to dodge any issue they want.
This discussion has been closed.