We are currently experiencing an issue causing a delay in delivery of Summoner Advancement, the Alliance Quest event, and other 3-Day X-Men use event. We are working to resolve this, but it will likely take a few days. We will ensure that these rewards are delivered to affected Alliances. Please do not change Alliances until your rewards are delivered.
Champion Spotlights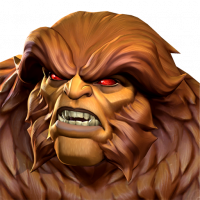 [Deleted User]
Posts: 112
Just like in the old forums, this place is your go-to for Champion Spotlights! We're posting all of the old spotlights to preserve them, just keep in mind that in some cases the information may be slightly outdated due to changes or rebalancing of a Champion.
This discussion has been closed.