Little bit odd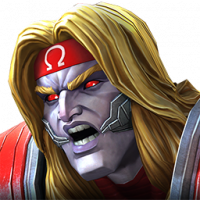 BitterSteel
Posts: 2,895
★★★★★
Saw this in the sentinel arena and thought it was a bit odd
So I went to their alliance and saw this, I thought it must be great for a group of 30 friends to jokingly decide to name each of their accounts a Zet and then number
I figure they must all live together so they can log on at the same time, all of them 26/27 minutes ago. What great coordination! They must be great in AQ!
I then noticed that the alliance was Zet02, so I searched to see if there were any other alliances.
Wow! 4 of them. I looked in each alliance and what do you know That's 120 people that all called their accounts Zet then some numbers.
I suppose they then all really like arena enough for them to grind it from place 3 to 7 and possibly more.
This discussion has been closed.