Summoners, due to a technical issue, this week's series of Alliance Quests will be cancelled at 4pm PT. There will not be any Rewards for this series. The next series of Alliance Quests will start on April 18 at 12pm PT. We will be assessing the impact on Alliances and compensating accordingly, as well as returning Alliance Tickets.
Offers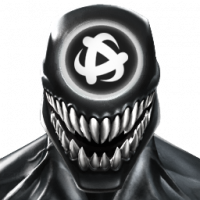 chunkyb
Posts: 1,438
Content Creator
I get that some offers are sent to some demographics of the player base, even tho that's a completely ridiculous thing to do. I understand that it happens, just not the logic behind it, mainly because it's stupid to do so.... for no other reason than you're inviting an explosion of complaints in the forum and to the support group. I'm always blown away by the lack of forethought involved with these sort of things. If you're offering to only collected players and not uncollected... I'd understand that. That actually makes sense. This doesn't seem to be the case with the 4* awakening offer tho.

Maybe it was a mistake? Maybe it was never supposed to go out to anyone? It did seem rather inexpensive when compared with the way you normally overvalue literally everything in the game. If that's the case, why not just say so? Closing threads with vague statements about some offers not going to all players is just asking for headaches. ESPECIALLY when it's a great price for an item that would be purchased immediately by such a large portion of the player base.

This just seems like a fail all the way around. I'd say I expect better... But lol. Way to enrage a buncha people for no reason. Smart move. I applaud your choice of handling this in one of the worst ways possible hahaha
This discussion has been closed.