Please note that when we enable the 1 Loyalty Cost for Revives in Alliance Wars for Season 34, they will not be visible from the screen that appears when you choose to Revive or Heal a Champion from the Fight Screen.

You will be able to purchase Revives from the Loyalty tab in the Store Menu.
JOIN THE EMPIRE. MP!R3 (1337). 12 MIL. EXPERT TIER AQ. GOLD 1 WAR.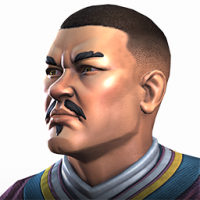 Harry_Roxx1337
Posts: 112
★
One spot open. We need it filled ASAP. It's a rare opportunity. Can you take advantage?

AQ is 5x5 all the time. We crack skulls and kill bosses with the best in Gold 1. Donations are 135k gold, 30k chips and 13k loyalty.

We've been here for years and we're a tight crew.

My IGN is Harry Roxx

Hit me up on Line App to apply.

Line ID is harryroxx