**KNOWN ISSUE**
An unknown error has resulted in Grandmaster Gauntlet progress being reset for a portion of our playerbase. As a result, we will be temporarily removing the Grandmaster Gauntlet as a playable mode. The mode will be reinstated when the team has resolved the issues.
**KNOWN ISSUE**
There appears to be a bug causing missing VFX (visual effects) for a number of elements including traps, phasing and some blocking animations.
The team is aware and looking into the cause of the issue.
LOOKING FOR 5800+ ACTIVE ALLIANCE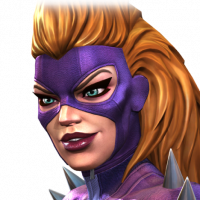 Abhi
Posts: 42
Looking for:
1. ~14M alliance
2. 5800+ PI
3. Aw: Tier3 or Tier4 , 3 BG, Gold 1, AW rating: 2200+

Self Info:
2. PI : 5684
3. Timezone : IST(GMT+5:30)
4. IGN: Abhishek1989
5. Line: ab530


Requesting to message me on LINE for further more, as i do not check here often.