13.3M AW/AQ FOCUSED ALLY NEEDS 2 RECRUITS 5500+ details in thread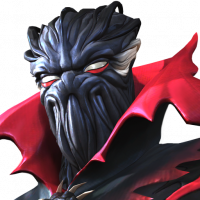 Feeney234
Posts: 683
★★★
[806TX] LBK 806 BEST is looking for a few experienced, skilled players with a minimum prestige of 5500. Members with a prestige of 5300 will be considered. We are a highly organized and skilled group of players looking to replace some weak links holding us back as a whole. We are an AW/AQ focused alliance. If interested, please reply to the thread, message me directly on the forums, or contact me via LINE. Username feeney234. Serious inquiries only please.

Aw Tiers 3-5
War Rating: 1900
Season 1 - Gold 1
Season 2 - Gold 1, Rank 131 as of now and looking strong to place in platinum 1 at end of season.
Donations: 135k Gold | 30k BC | 12.5k Loyalty

LINE app required and communication is of the utmost importance.