Summoners, due to a technical issue, this week's series of Alliance Quests will be cancelled at 4pm PT. There will not be any Rewards for this series. The next series of Alliance Quests will start on April 18 at 12pm PT. We will be assessing the impact on Alliances and compensating accordingly, as well as returning Alliance Tickets.
13.3M AW/AQ FOCUSED ALLY NEEDS 2 RECRUITS 5500+ details in thread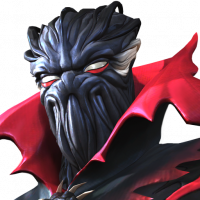 Feeney234
Posts: 683
★★★
[806TX] LBK 806 BEST is looking for a few experienced, skilled players with a minimum prestige of 5500. Members with a prestige of 5300 will be considered. We are a highly organized and skilled group of players looking to replace some weak links holding us back as a whole. We are an AW/AQ focused alliance. If interested, please reply to the thread, message me directly on the forums, or contact me via LINE. Username feeney234. Serious inquiries only please.

Aw Tiers 3-5
War Rating: 1900
Season 1 - Gold 1
Season 2 - Gold 1, Rank 131 as of now and looking strong to place in platinum 1 at end of season.
Donations: 135k Gold | 30k BC | 12.5k Loyalty

LINE app required and communication is of the utmost importance.