So angry right now.....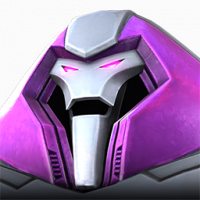 RichiesDad79
Posts: 972
★★★
Need to vent my extreme frustration here:

I'm sure it's not really the case, but IT SEEMS to be sometimes that there is a mechanism at play that assesses what a player needs most, and what is the absolute most worthless possible outcome, and makes sure the player ends up with the latter. I finally get enough dark artifacts to purchase a nightmare crystal. I was ultimately hoping for an Archangel, but would have been happy with anything, except for Beast, as I already had him duped at Sig 20. So what would you think I would end up with? Well, a worthless Beast, of course. I am so glad i did all that grinding for one lousy stupid sig stone, pretty much. No shards, only one sig. Way to make the hard work worth it. At least on sunday, when i got a dupe out of my Crystal i earned from the double milestones, I got 20 sig levels on Gambit and shards and iso. I wasnt even really all that disapointed. That was only one day of grinding. But several days for a Sig stone, pretty much? This is just downright cheap and digusting.

So, did anybody else share in my misery in their own way? I'd love to hear about it here. It won't feel so bad when I know I wasn't the only one who got shafted to this degree.

Thank you, Kabam. I feel the love!!
This discussion has been closed.