UPDATE: A new Hotfix (v32.2.3) is now being released to address this issue. Please keep an eye on your App Store for this update to address the below issue.
We are currently experiencing an Error when Summoners view a Champion's Synergies while in the Champion Selection screen in Arenas and Duels. We are aware of this issue and are working on a Hotfix to address it. In the meantime, please avoid using the synergy menu to prevent this error and crash. We apologize for this inconvenience. Updates will be posted here:
https://forums.playcontestofchampions.com/en/discussion/293506/error-when-looking-at-synergies-from-champion-selection-screen
No iso to upgrade my champs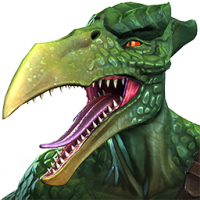 Spidermonkey902
Posts: 63
★
I'm at a point in the game where I'm close to upgrading my first 4* to rank 5 however the last few months the iso drops have been so bad I've not been able to increase the levels it's getting to a point now where I need so much iso to progress I can't move forward with the game. I'm a f2p player as I have no money therefore I can't buy crystals to get more iso and I have very few 4* champs to maybe get lucky to dupe one to get a chunk of iso there has to be another way to get lots of iso so I can progress as a f2p without spending every waking moment grinding quests for extremely low iso drops please help!