UPDATE: A new Hotfix (v32.2.3) is now being released to address this issue. Please keep an eye on your App Store for this update to address the below issue.
We are currently experiencing an Error when Summoners view a Champion's Synergies while in the Champion Selection screen in Arenas and Duels. We are aware of this issue and are working on a Hotfix to address it. In the meantime, please avoid using the synergy menu to prevent this error and crash. We apologize for this inconvenience. Updates will be posted here:
https://forums.playcontestofchampions.com/en/discussion/293506/error-when-looking-at-synergies-from-champion-selection-screen
Quake against Domino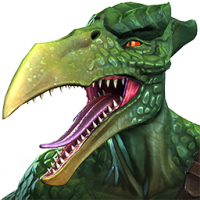 Alankrit
Posts: 88
Hey guys,

Just wanted to ask if any quake players can tell if she works fine against domino. I texted her out but isn't it 100% ability reduction on conscussion and she evades all basic attacks under that effect. So, while I was heavy charging,I couldn't evade the first hit and then she just killed me. So wanted to ask,shouldn't I be able to evade the first hit always or does the first evade is reduced by dominos ability or am i missing something?? Would really appreciate your responses.