Your worst all-time reward for a very long grind?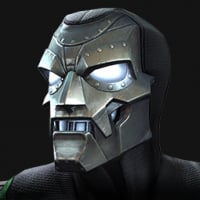 StarlordisWicked
Posts: 221
★
I just finished grinding out full exploration of Act IV so that I could take some of my heroes up to 5/50 in order to try and become uncollected. Took a month of work, even spending units on energy refreshes to grind it out. Finally finished. What did I earn for my hard work?

-3 Science T4 catalysts!!
-1 4-Star Joe-Fixit dupe
-enough five star shards to get
---
1 5-star Spider Gwen.

This is the danger in games like this. I originally played this game over a year ago and when I beast Maestro the first time I rolled Wolverine. When I did it on this account several months ago I earned.....Joe Fixit.

To be honest, this makes me very, very glad I haven't spent any money on the game. Why would I ever spend money with the chance at such horrible results?