Compensation for the Issues that we experienced on November 8th and the rewards that were unable to be claimed due to those issues are being sent out via in-game mail on November 15. Alliance War season rewards will be sent out on approximately November 20. Leaving your Alliance prior to this will result in missing out on your season rewards.
Your worst all-time reward for a very long grind?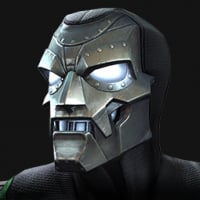 StarlordisWicked
Posts: 220
★
I just finished grinding out full exploration of Act IV so that I could take some of my heroes up to 5/50 in order to try and become uncollected. Took a month of work, even spending units on energy refreshes to grind it out. Finally finished. What did I earn for my hard work?

-3 Science T4 catalysts!!
-1 4-Star Joe-Fixit dupe
-enough five star shards to get
---
1 5-star Spider Gwen.

This is the danger in games like this. I originally played this game over a year ago and when I beast Maestro the first time I rolled Wolverine. When I did it on this account several months ago I earned.....Joe Fixit.

To be honest, this makes me very, very glad I haven't spent any money on the game. Why would I ever spend money with the chance at such horrible results?