Interrupting successful L2s still happening, still no response?? [Closed]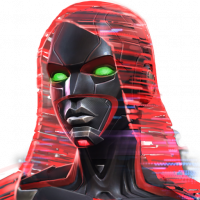 Jaemon512
Posts: 30
★
Reposting a bug report which was largely ignored on the old forums, but continues to be an issue:

One of the biggest offenders is Gwenpool - her L2 can successfully make contact with the first hit, but fast-recovery AI such as AW, AQ minibosses, and some arena matches can allow the defender to recover from the first hit fast enough to block the football, which completely negates the point of a multi-hit special attack. This is not intended behavior and never has been. This is also not the only champ affected, just one of the easiest to recreate the issue.

Please, please give us some kind of acknowledgement instead of ignoring in favor of the same repeated reports and whine threads.
Post edited by Kabam Wolf on
This discussion has been closed.