**KNOWN ISSUE**
An unknown error has resulted in Grandmaster Gauntlet progress being reset for a portion of our playerbase. As a result, we will be temporarily removing the Grandmaster Gauntlet as a playable mode. The mode will be reinstated when the team has resolved the issues.
**FIXED**
There appears to be a bug causing missing VFX (visual effects) for a number of elements including traps, phasing and some blocking animations.
THIS ISSUE WAS FIXED ON SEPT 26
SW only healing in Arena not in AQ OR AW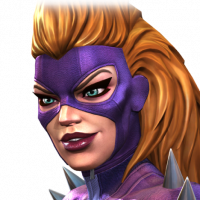 Robbo101
Posts: 40
★
Hey guys,

Myself and other members of our Alliance noticed last week that SW was healing fine in Arena's etc. but just doesn't seem to trigger heal in AQ or AW? Her ability to trigger Buffs / Debuffs is working as you'd expect quantity wise but she just won't heal in AQ and AW?