RE: Alliance Wars Season 3 - An Update [Merged Threads]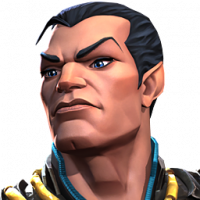 Siliyo
Posts: 671
★★★
@Kabam Miike
It is great that defender diversity will continue to be a part of Alliance Wars as we have been adjusting to this aspect for the past several months. It is also reassuring that you will keep us, the community, in the loop when you do want to change some drastically as you almost have done. However, one problem still arise:
To
truly
play competitively in Alliance Wars, you're going to have to use 20-30% attack, attack + health, and health boosts along with using Level 4 potions. Because of this, each alliance war becomes VERY expensive. I heard of one MCOC player in a top 10 alliance stating that he spends about 1,400 units PER WAR to boost up, potion up, etc. The fact that you're
increasing
the difficult of Alliance Wars, knowing full well that it's expensive as heck already, is very discouraging. There have been a lot of turnover these past couple of days because people are burnt out and can no longer handle the stress that AW Season brings. As a result, the community believes this becomes a "Wallet Wars" or "Pay 2 Win Wars" and you can't blame them for such accusations. What people have proposed is to either (1) reduce the cost of alliance potions or (2) give each member a set amount of items each war to use. This would help in ensuring that we are able to maintain the competitive integrity of the game instead of alliances with big wallets purchasing their way through the war.
Two more suggestions:
1) Going forward, since we are going to have 4 weeks of AW and 2 weeks off, I'd like to suggest (thanks to
@THE_Bmanny)
that we have 1 week OFF of AW (to truly call it a "break") and then 1 week of Preseason Wars to get adjusted to the new changes you have planned for us.
2) During the break of AW, have Halls of Healing running so that we can restock on items for the season. Instead of having to get units, use glory all the time it would be nice to get a break via Halls of Healing.
That's all I have to say and the community would appreciate your feedback.