**KNOWN ISSUE**
Currently, Alliance Prestige (as it concerns Alliance Quests) is not taking Relic Prestige into account. If possible, we are working to address this for the next round of Alliance Quests but will have more information for you when it is available.
Why do you close cases when they ain't even finish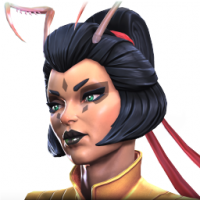 Kapsdan1
Posts: 51
★
Man kabam you do everything so wrong.
Trying to change my name due to being attacked in the community and kabam just keeps closing the case. Saying that they feel my pain but they cant do it! But yet in the next breath they tell me they want to protect me
This discussion has been closed.