Summoners. We are aware of issues with Alliance Wars Enlistment/Matchmaking. We are exploring the cause of this issue and possible solutions.
Top 400 AQ, gold 1 alliance pushing for plat 3 next season looking for reliable replacements.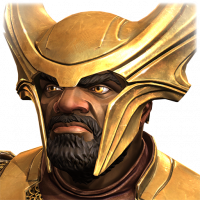 AjTodayB
Posts: 326
★
We do 5×5 and with the new AQ rewards coming up we will get a full t4cc weekly! We were plat 3 for a good amount of time last season but dropped out because of missing a War. Not for a lack of trying, we searched for over 2 hours. Our day 1 prestige is 6.4k+ looking for around the same. We don't push events like arena and duels because it's not worth the rewards. Do your best in Item use/completion and it's all good. My Line ID is my name contact me if interested!