Summoners, there was an issue with Alliance War matchmaking today preventing Alliances from being able to match with others. As a result, this upcoming war will be cancelled. There should be no detrimental effect to any Alliance's Season performance, and we will be reducing the Alliance War Season Rewards Participation minimum to 4 Wars. We apologize for this inconvenience.
What happened to 1 summoner being able to open each BG in AQ?? Now it says it takes 3 to open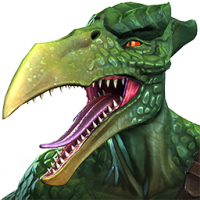 WC_1973
Posts: 5
Not sure if it was previously discussed, but as of now it takes 3 summoners in each respective BG to open the next. Last AQ week it only took 1. Is this a glitch? Or a change that was not discussed?