Alliance War Season Rewards for Season 13 have now been distributed. Compensation for individual Wars will be sent later today (Nov 20). You can leave your alliance and still receive the individual Wars Compensation. We are also investigating an issue with Champions stuck in AQ. At the moment Days 1-4 of Honor Rewards have been paid out, Day 5 and full Rewards are still coming!
Ms_ID_ error [Merged Threads]

NoTaxTea
Posts: 83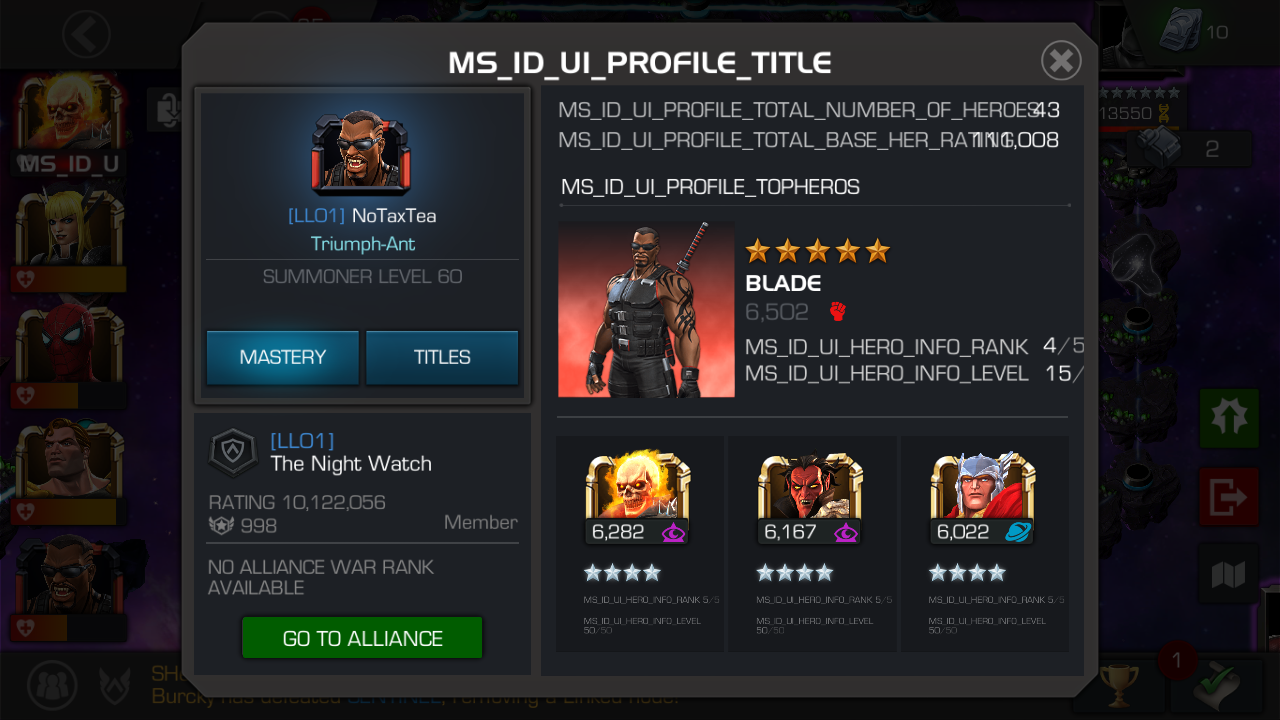 **MOD EDIT**We are still looking into this issue with the text on some items in game. If the problem is persistent, in the meantime, please try uninstalling and reinstalling the game as a potential solution. Apologies for the confusion and thank you again for your patience as we look into this.

Post edited by Kabam Lyra on