As we continue to work to address ongoing issues regarding Parry and Evade, we will be extending the Week 4 Quest of the Summer of Pain and its Solo Objectives by 1 week to better allow you to complete this content. This will not result in next week's content being delayed.
Looking for AQ map 3 + AW gold 2 (at least) alliance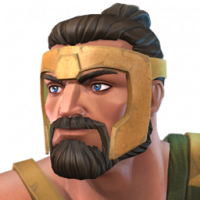 XCAB
Posts: 12
Im saving up my BCs to finish LOL (5 paths more) after the overheating issue gets fixed. I'm free to play so i can do it every 2 weeks only. Will contribute in all events and solo paths in AQ and AW. 6.8k prestige. In game ID is X CAB. Looking to move after SA rewards this week. Asian time zone.