Rewards that were unable to be claimed due to issues on November 8 are being sent out via in-game mail on November 15. Alliance War season rewards will be sent out on approximately November 20. Leaving your Alliance prior to this will result in missing out on your season rewards. General compensation for issues related to the game downtime are still being evaluated and will be sent at a later date.
EMPro looking for 1 player AQ5x5 AW GOLD 1 req 6k+ prestige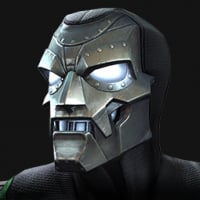 Schmitrn
Posts: 97
As stated we have a good guy Gook through some hard times and needs some time away from the game so we have one spot open prior to seasons 3 starting tomorrow.
We are a solid bunch with a wealth of knowledge and skill.
Message me via line:schmitrn for a chat.
Good luck finding a new alliance and for those that message I look forward to the chat