PLEASE KABAM 🤦🏻‍♂️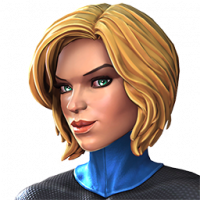 jondark86
Posts: 4
As your answer always are very mechanical, I think the best way to have a non conversation with you guys are tha same way. You forced me to change my actitud, i always was very open to understand this platform problems and I always put time, and effort giving you guys, all kinds of feedback and suggestions...


When I will recive my glory points the one I should recive every day when alliance quest is open?
Until when, I need to wait for a proper update, without any issue... I mean, I'm playing since the first year mcoc was available.... and until now, I'm seeing al most the same problems ( sure the overheating iOS device was very interesting and funny ) I have an iPhone X, I have that issue to.
Please do not offer me any beta tester participation, just for once, let me play, and please kabam try to make this game enjoyable, give us the proper compensation.