UPDATE: A new Hotfix (v32.2.3) is now being released to address this issue. Please keep an eye on your App Store for this update to address the below issue.
We are currently experiencing an Error when Summoners view a Champion's Synergies while in the Champion Selection screen in Arenas and Duels. We are aware of this issue and are working on a Hotfix to address it. In the meantime, please avoid using the synergy menu to prevent this error and crash. We apologize for this inconvenience. Updates will be posted here:
https://forums.playcontestofchampions.com/en/discussion/293506/error-when-looking-at-synergies-from-champion-selection-screen
19.1 OVERHEATING/CRASHING/CONTROL ISSUES!!!!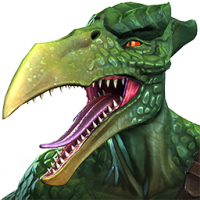 Scabbymango
Posts: 50
This is getting rediculous now..... I've being trying to raise a ticket with your support team and I keep getting the same response that patch 19.0.1 resolved the issue with 19.0. It did although my device still got warm but it seems like you're sticking your head in the sand and not getting that the issue is back with update 19.1!!!! Please see the attached email from
your technical support team that after about 5 emails keep ignoring the point of 19.1 causing the issue after it's release......
Please don't close this thread and point me to the thread already open as this isn't making your support team aware of the issue being back with the release of 19.1
This discussion has been closed.