Rewards that were unable to be claimed due to issues on November 8 are being sent out via in-game mail on November 15. Alliance War season rewards will be sent out on approximately November 20. Leaving your Alliance prior to this will result in missing out on your season rewards. General compensation for issues related to the game downtime are still being evaluated and will be sent at a later date.
Ms_ID_ error [Merged Threads]

NoTaxTea
Posts: 83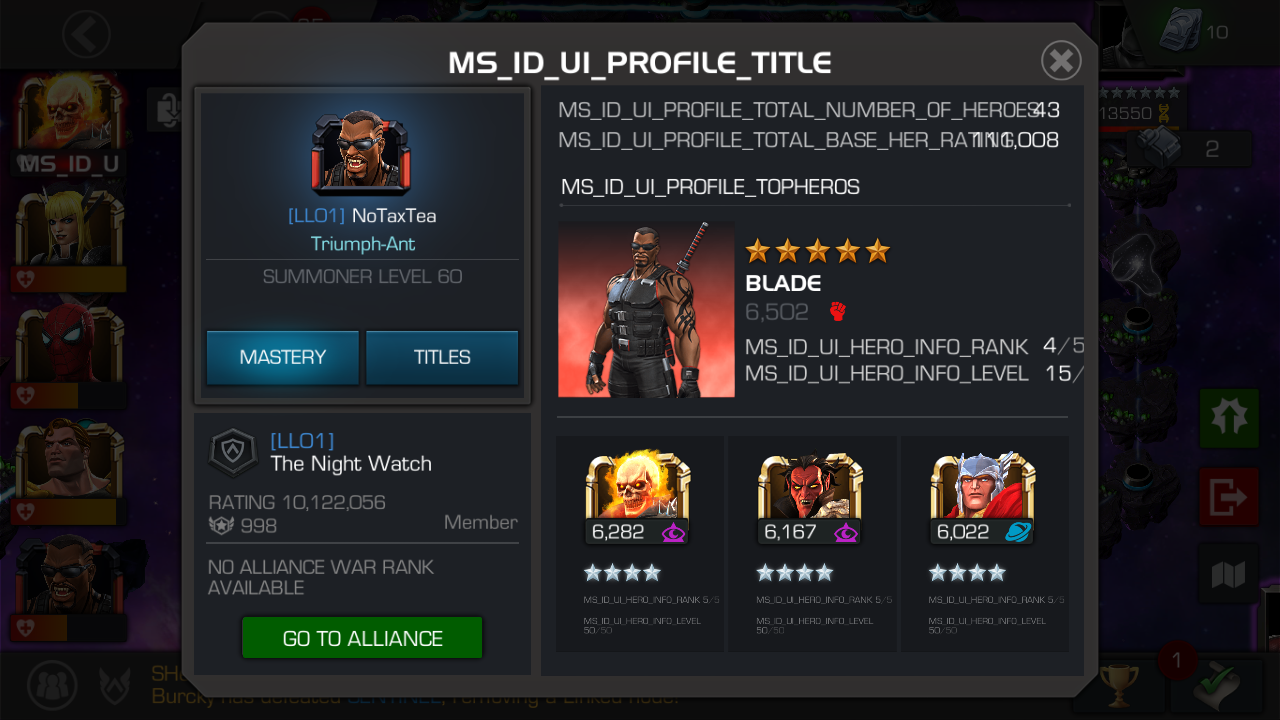 **MOD EDIT**We are still looking into this issue with the text on some items in game. If the problem is persistent, in the meantime, please try uninstalling and reinstalling the game as a potential solution. Apologies for the confusion and thank you again for your patience as we look into this.

Post edited by Kabam Lyra on