**KNOWN ISSUE**
Currently, Alliance Prestige (as it concerns Alliance Quests) is not taking Relic Prestige into account. If possible, we are working to address this for the next round of Alliance Quests but will have more information for you when it is available.
How do Black Panter (Civil War)'s furies stack?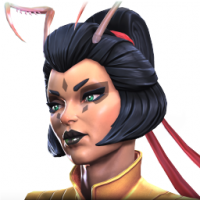 SassyMasty
Posts: 311
★
Black Panther (Civil War) has a synergy with killmonger which grants him a +30% attack fury when parrying for a few seconds. I was wondering if anyone knew if multiple parries (you can stack them) increase his attack the way I think it does, that is, parry 3 times and increase attack by 90%.