UPDATE: A new Hotfix (v32.2.3) is now being released to address this issue. Please keep an eye on your App Store for this update to address the below issue.
We are currently experiencing an Error when Summoners view a Champion's Synergies while in the Champion Selection screen in Arenas and Duels. We are aware of this issue and are working on a Hotfix to address it. In the meantime, please avoid using the synergy menu to prevent this error and crash. We apologize for this inconvenience. Updates will be posted here:
https://forums.playcontestofchampions.com/en/discussion/293506/error-when-looking-at-synergies-from-champion-selection-screen
New hela and heimdal bug? [Under Investigation]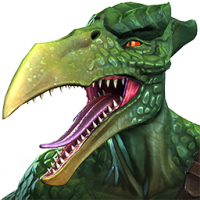 Riegel_3
Posts: 6
It seems right now, that Hela can't die when she has the heimdal synergy activated. This could be exploitable in areas like labyrinth, and potenially be able to explore without having to spend revives.

She takes 0 damage when being hit(with synergy).

Just wondering if that is intended, I assume it's not. And would like clarity before potenially being banned, due to exploiting this.
Post edited by Kabam Lyra on
This discussion has been closed.