Summoners, we recently encountered an issue with the Alliance Quest Setup Phase Starting Timer that may cause the Setup Phase Starting Timer to display erroneous information, though we are working on a fix for it as quickly as possible. Additionally, if the Setup Phase does not let you plan your days in advance, you will be able to once the Event officially begins on the Alliance Quest Start date.

For clarity, the next Alliance Quest Enlistment Phase will begin on December 5 at 20:00 UTC, regardless of what the in-game timers display.

The next Alliance Quest Start will be on December 6 at 20:00 UTC. This is when Summoners should be able to enter each Map.

Thank you for your patience and understanding as we work to resolve this issue.
New hela and heimdal bug? [Under Investigation]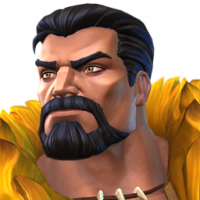 Riegel_3
Posts: 6
It seems right now, that Hela can't die when she has the heimdal synergy activated. This could be exploitable in areas like labyrinth, and potenially be able to explore without having to spend revives.

She takes 0 damage when being hit(with synergy).

Just wondering if that is intended, I assume it's not. And would like clarity before potenially being banned, due to exploiting this.
Post edited by Kabam Lyra on
This discussion has been closed.