So relieved....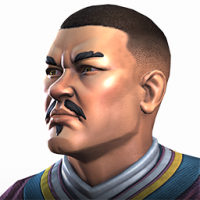 By_odins_beard
Posts: 34
★
Guys, I've been on a bad run recently regarding 4 star pulls. I don't spend a penny on play so each crystal is the result of a lot of grinding.
Recent run of pulls have been Groot, Abomination, Racoon, another Colossus (awakened he's just as bad)....
I had about given up hope until.....bam 4 star ice-man.....& I've a ton of mutant iso from the colossus dupe to bring him up.
Keep on fighting!