Earlier today, there was an issue where Summoners that logged on shortly after the Login Calendar switched over for the day didn't receive the Cosmic Ghost Rider login crystal. We've fixed the issue for players receiving the crystal now but will have to collect data and send out the crystal to all players that didn't receive it next week. We apologize for this inconvenience and look forward to making it right for you all.
Looking for 2 250k members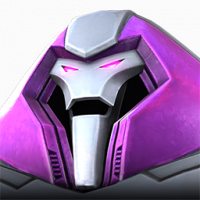 Aclark151
Posts: 112
★
Hello, easy going great alliance.
Requirements
Line App
Donations 57k gold, 15k battle 5k loyalty
55333 AQ, AW Gold 2 must be active for both
15k Completion Event
Item Event Attention no minimum
Must be a good teammate
Semi serious adults with lives and understand life gets busy, communication is heavy and everyone is knowledgeable and friendly.
If interested please reach out to me on Line app or in Game.
Aclark151 for both, let's chat.