**UPDATE**
We are currently working to fix a known issue regarding Alliance Prestige. With the introduction of Relics, Summoner Prestige is now the average PI of your Top 5 Champions and the average PI of your Top 5 Relics (regardless of which Champion they are attached to) combined.

Today we pushed a fix that will allow for proper reward calculations in Alliance Quests. However, the display for Alliance Prestige will not be accurate and does not include Relic Prestige. This is a display issue only.

Samsung gs8+ rare 4K like graphics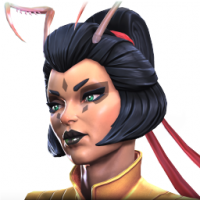 Tinyspikes
Posts: 3
To those of you who play with flagship android phones (example: Samsung gs8+) has anyone noticed rare 4K like graphics after turning the screen off (without exiting the game) and unlocking your phone multiple times. The 4K like graphics are very rare and seem to happen randomly. While the game is running with these graphics the game feels very smooth and looks insanely good. If I lock my phone or restart the game the graphics seem to revert to the original state. The load times do not change at all. Does anyone know how to get these 4K like graphics ?