Summoners, we are aware of some issues currently affecting Dungeons, and possibly other parts of the game. We are working to resolve this as soon as possible, and will address the knock ons when we are sure this is all resolved.
Awesome Event this month!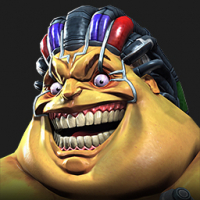 MrOnizuka
Posts: 121
★
Started my account on June during domino featured arena. I would like to say, thanks for this wonderful Event so far. Its my first month completed master, epic and symbiote difficulties!
With only 2 5/50s and 1 lil symbiote pet, we rocked through all difficulties together!
With the right fighting skills and correct boosts, it is POSSIBLE to complete all difficulties.
Last but not least, thanks for the rewards, shards, fragments and 5* featured crystal! Pulled a 5* CG when i thought i would be pulling colossus and IP.
Thanks KABAM!