As we continue to work to address ongoing issues regarding Parry and Evade, we will be extending the Week 4 Quest of the Summer of Pain and its Solo Objectives by 1 week to better allow you to complete this content. This will not result in next week's content being delayed.
Awesome Event this month!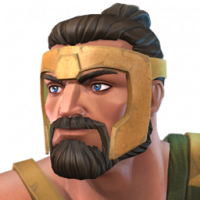 MrOnizuka
Posts: 121
★
Started my account on June during domino featured arena. I would like to say, thanks for this wonderful Event so far. Its my first month completed master, epic and symbiote difficulties!
With only 2 5/50s and 1 lil symbiote pet, we rocked through all difficulties together!
With the right fighting skills and correct boosts, it is POSSIBLE to complete all difficulties.
Last but not least, thanks for the rewards, shards, fragments and 5* featured crystal! Pulled a 5* CG when i thought i would be pulling colossus and IP.
Thanks KABAM!