As we continue to work to address ongoing issues regarding Parry and Evade, we will be extending the Week 4 Quest of the Summer of Pain and its Solo Objectives by 1 week to better allow you to complete this content. This will not result in next week's content being delayed.
Champion Improvement Suggestions [edited by Mod for clarity]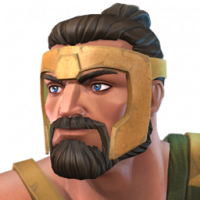 Yawn
Posts: 22
★
I don't think there's much argument in the fact that Iron Fist is one of the worst mystic champs in the game. There is absolutely nothing to this character in terms of his abilities or specials. The specials have no secondary effects, are easily evadable (no defensive utility), and have nothing to them that makes iron fist useful in any realm of the contest. All of his abilities can fit on the screen without having to scroll, not that this is a bad thing, but take a look at exactly what these abilities are. Heavy attacks can nullify 3 specific buffs? When is this ever useful and why is it so specific? 50% chance on crits to armor break? Okay fine. And that's it. That's all iron fist is. Even his synergies can't make him better because all they do is increase armor rating by 130. (Because we all know Iron Fist desperately needs that, lol) The contest has really outgrown Iron Fist and he's one of those characters that can't be played anywhere in the game aside for arena points. KABAM has done an amazing job with buffing lackluster characters and I can't help but feel as though Iron Fist should be one of the next in line. Give Iron Fist some utility and maybe armor shatter as an ability and I'd be over the moon. Just give him anything so that I can use this guy again. What are the forums thoughts on characters from each class that should be buffed?
Post edited by Kabam Porthos on