Rework Hawkeye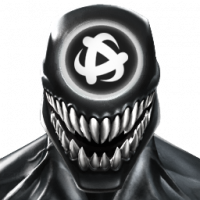 Midknight007
Posts: 697
★★★
As we know, Kabam has reworked several champs in the past. I think it is time Hawkeye gets a little attention. I feel that the bleed is great... power drain on sp1 is also good. And he has very little health (which after 12.0 they adjusted his crit range and lowered his health to match his size). Which makes sense.

What about giving him and arsenal of abilities that match his "skills". The guy is a master marksman. Shouldn't he has true strike, precision and cruelty?

What I picture is that true strike should be always active for Hawkeye. And if he crits, he gains a permenant precision and/or cruelty buff. Or charges that carry from match to match (like Corvus) that increase crit rate and damage.

The idea is that as he fights, he learns the weak points of his opponent and his skill in accuracy allows him to focus his attacks at weak points in his opponents defense.

Thoughts?
This discussion has been closed.