Summoners, we are aware of some issues currently affecting Dungeons, and possibly other parts of the game. We are working to resolve this as soon as possible, and will address the knock ons when we are sure this is all resolved.
My very first FGMC since becoming Uncollected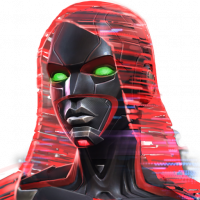 Ahitlaw
Posts: 1,922
★★★★
AND I HIT!! Wanted to post this when I got him but I was in forum jail due to my potty mouth. What did you guys pull on your first FGMC Crystal, if you can remember?
And also. How do I use this guy?