**UPDATE**
We are currently working to fix a known issue regarding Alliance Prestige. With the introduction of Relics, Summoner Prestige is now the average PI of your Top 5 Champions and the average PI of your Top 5 Relics (regardless of which Champion they are attached to) combined.

Today we pushed a fix that will allow for proper reward calculations in Alliance Quests. However, the display for Alliance Prestige will not be accurate and does not include Relic Prestige. This is a display issue only.

My players didn't get rewards and they left the alliance after season was over .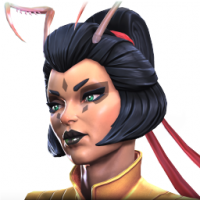 Skyangel1988
Posts: 1
I think kabam needs to be fair to players who decide to leave the alliance as soon as season timeframewas over, two of my teammates left 2 hours after Season was over I got pictures to prove it and they didn't get any rewards because kabam took forever to calculate the results, but they put players in a rush because AQ starts soon if players want to participate they have to find a new alliance quick. kabam needs to man up and be fair to all this individuals who participated it in season 5 played for those rewards.