**Known AQ Bug**
We are aware that some alliances encountered a bug during this last AQ that would not allow them to start maps on certain days. We know this has impacted your rewards.
We have been looking into the cause of the problem and once we have resolved it we will explore how to make things right for the impacted alliances. We will provide any additional communication in
Connectivity issues.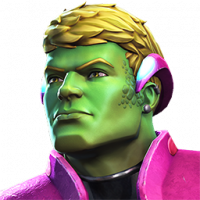 Fluxxy
Posts: 57
Hey guys, is anyone else experiencing spotty connections to the game?
I'll get maybe 2-3 rounds in arena and then the game just crashes or gets stuck on a loading screen. It first started around 11-12 hours ago and at the time I figured it was my WiFi but the problems continued with works WiFi and mobile data.

I'm on android, Samsung.