Some friendly advice during new EQ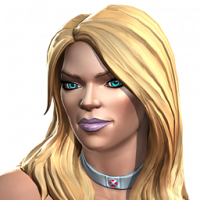 SDP
Posts: 1,540
★★★
I know you want those rewards as soon as possible. Me too. I see so much heartbreak and anger each month. So many units spent. Please....If you are struggling just restart. The game is not going anywhere. Use each month's difficult fights as a personal challenge.

Can you do an initial run without spending any units? Save your free crystals, farm ROL, and practice. Just back out, take a break, and try again.

I got to Darkhawk on first run with a full squad. He ate everybody, but I got some good practice, and chipped away at him. Decided to try a revive, and got him down. Second run I solo'd him. Got kinda wrecked the third run. Solo'd him again on the fourth.

I was fully prepared to just back out and work on it with some different champs. No biggie.

So, relax and save your resources. Practice. Save up more potions. You'll get the rewards eventually. You'll save even more the harder you work at it.

If it takes a few hundred units to eventually 100% Uncollected that is ok. The rewards are worth it. Just take your time and take a breath.

Best of luck, everyone. Practice and practice more. Watch videos. Learn. Enjoy the challenge.