Alliance War Season Rewards for Season 13 have now been distributed. Compensation for individual Wars will be sent later today (Nov 20). You can leave your alliance and still receive the individual Wars Compensation. We are also investigating an issue with Champions stuck in AQ. At the moment Days 1-4 of Honor Rewards have been paid out, Day 5 and full Rewards are still coming!
Please fix This Bug,I think This is our last Quest!!!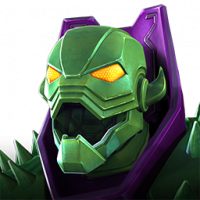 IceSnow
Posts: 251
★
Hellow
@Kabam Miike
And
@Kabam Vydious
I just did 2 run on this Quest and its does'nt allow me to do 3rd run on this Quest Anymore,
Restarted the game but not working.
So i am missing my 100% Rewards 😂😂😂
Anyone have this issue with Same Quest ?
Using Iphone 7 Plus
Version : 12.1
Network : Vodafone IT 4G / Wifi
This discussion has been closed.