Summoners, we are aware of an issue where the Summoner Sigil's Golden Circle Quest is not available to all players. We are continuing to investigate this. We will be sure to compensate for any missed Gold once we have fixed the issue.
Is Hawkeye worth rank 4 as a 5 star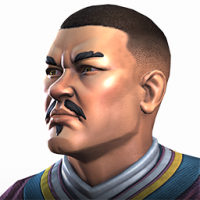 Tivjyot
Posts: 50
★
I have a duped 5 star hawk eye at rank 2 I have enough resources to take him to rank 4. He will be my first rank 4 5 star as my 5 star luck is not great. Should I take him to up or use my catalyst on other champs .