Summoners, there was an issue with Alliance War matchmaking today preventing Alliances from being able to match with others. As a result, this upcoming war will be cancelled. There should be no detrimental effect to any Alliance's Season performance, and we will be reducing the Alliance War Season Rewards Participation minimum to 4 Wars. We apologize for this inconvenience.
Question...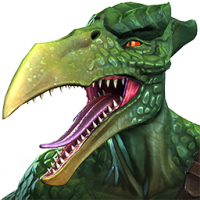 solmyrair
Posts: 378
★
Hi guys,

I need some advice.

Let's start from the point I have a lot of 4* champs but no good 5* so for time being I need to focus on 4*.

I'm currently using:

1. Archangel 4* maxed, awakened
2. Modok, 4* maxed, awakened
3. DR Voodoo, 4* maxed, awakened
4. Iron Man IW, 4* maxed, awakened
5. Spider man symbiote, unawakened 5*


There's no synergy here but quite good team so far.

My question is, till I get god tier 5*, where to use awakening gem and who to swap from that team? All 4* maxed out.

The main purpose is to get Act 5 done with Uncollected + monthly quests..

Can you please help?