Need confirmation on duration of upcoming off-season break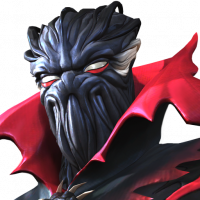 Ultra8529
Posts: 252
Following the fiasco of the last two off-season breaks, can we as the community get an early confirmation from Kabam how long the upcoming off-season break will be.

More specifically, will we be returning to the expected normal duration of two weeks, or will Kabam be insisting on making the new norm a mere one week break?

The uncertainty is not good for alliances and members who need to plan out in advance whether they can commit to a whole season, which would differ depending on its dates.

Thank you.