Summoners, we recently encountered an issue with the Alliance Quest Setup Phase Starting Timer that may cause the Setup Phase Starting Timer to display erroneous information, though we are working on a fix for it as quickly as possible. Additionally, if the Setup Phase does not let you plan your days in advance, you will be able to once the Event officially begins on the Alliance Quest Start date.

For clarity, the next Alliance Quest Enlistment Phase will begin on December 5 at 20:00 UTC, regardless of what the in-game timers display.

The next Alliance Quest Start will be on December 6 at 20:00 UTC. This is when Summoners should be able to enter each Map.

Thank you for your patience and understanding as we work to resolve this issue.
Awakening Gems: To Sit or Not To Sit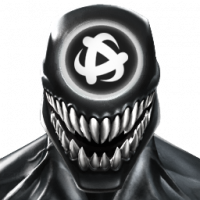 CoachDitka
Posts: 14
I've got 5* mutant and science awakening gems that I'm sitting on, waiting for a better champ.

Like many others, I've posted polls asking whether I should use them on some of my current champs (e.g. Iceman R3, Sabertooth, Red Hulk R4, G Hulk), and people who voted generally suggested I wait.

I fully understand the approach that awakening gems are fairly rare resources that should be saved to get the most bang for the buck.

However, who knows when I'll get Void, CAIW, or Omega Red? I could pull them next week, or more likely it could be months. I might have another awakening gem by that time. Meanwhile I could get some good use out of my awakened Iceman, or the RHulk I sometimes use for quests or AW would be even better.

I haven't decided whether or not to sit on my awakening gems, but I'm curious to hear others' approach to awakening gems. Get some good use out of them with the champs I have, or wait what could be months and months for a "worthwhile" champ?