What are your pulls from Dungeon so far?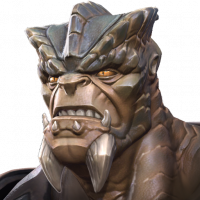 DanveerKarna
Posts: 113
★
I was excited when dungeons came around. Finally a chance to pull good champs from smaller pool. Or so that's what I thought.
Following are the pulls so far:
1. YJ- added 1 signature so he got to 21, YAY!!
2. X23- she is my AQ go to champ, the only good pull so far
3. Miles Morales- Awakened him! Nobody can stop me from exploring LOL 100%
4. Skipped 4th round out of frustration
5. Tried again- Pulled IP!
Somebody stop me