Summoners, there was an issue with Alliance War matchmaking today preventing Alliances from being able to match with others. As a result, this upcoming war will be cancelled. There should be no detrimental effect to any Alliance's Season performance, and we will be reducing the Alliance War Season Rewards Participation minimum to 4 Wars. We apologize for this inconvenience.
IMIW Auto-Block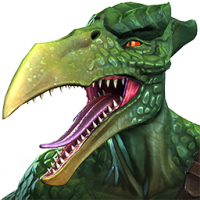 crumpl3r23
Posts: 10
★
In AW, fighting IMIW boss with Corvus. Prepared to one shot him by punishing his heavy attack, have him down to 5%, 3 Glaive charges left, SP2 ready, hit the special and he auto-blocks it for almost no damage. Bait heavy, auto-block, repeat this last cycle 6 times in a row with auto-block.

Question is how did he auto-block and unblockable attack?