Rewards that were unable to be claimed due to issues on November 8 are being sent out via in-game mail on November 15. Alliance War season rewards will be sent out on approximately November 20. Leaving your Alliance prior to this will result in missing out on your season rewards. General compensation for issues related to the game downtime are still being evaluated and will be sent at a later date.
Effective ways to Fight Domino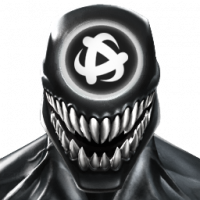 Midnite93
Posts: 1,978
★★★★
Domino is a tricky champion to fight. I can't seem to parry her effectively so I rely on baiting her heavies and specials plus intercepting. Are there any good champions that can counter her effectively? I am able to fight her and manage to beat her somehow but end up losing quite a chunk of health and plus her sig ability also deals DOT. I am open to all tips and suggestions. I am wondering if I am really fighting her ineffectively.